Who Are We?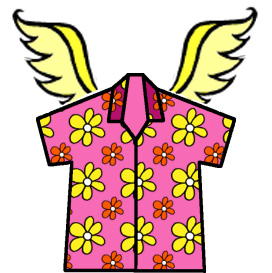 Angels and Tropical Shirts (AATS) is a 501(c)3 nonprofit organization dedicated to helping raise funds for local charities. Angels in Tropical Shirts is the name we have given out events. In the past year many of our "Parrot Head" friends and their family members have been affected by a multitude of heath problems. It seems that the vast majority of these loved ones have been affected by cancer. In an effort to honor and remember our friends and loved ones we are proud to present.

Mission
To give thanks for the survivors of Cancer and remember the loved ones that have been taken from us by raising awareness, and funding for Cancer support centers and Cancer research foundations.
We are a group of Cancer survivors, friends and family members of loved ones taken by Cancer. Working together to make a difference and aid in the fight against Cancer.
Angels in Tropical Shirts Tribute
Click this link to read a special tribute to you, our Angels in tropical shirts for all the things you do to help others.
Awareness Ribbons
The ribbons we have all come to know represent many types of cancer and causes. Lavender is designated at general cancer awareness.

AITS Cancer Benefits and Trop Rock Festivals
have raised over $70,000.00!